The Volunteer Team Behind Bluesfest
(and CityFolk)
CityFolk applications are now open!
Welcome to new and returning CityFolk volunteers! We have 20 areas this season for you to choose from. Please take a look at the descriptions and follow the instructions for how to volunteer. Things have changed and if you've volunteered in the past, please note the process is different!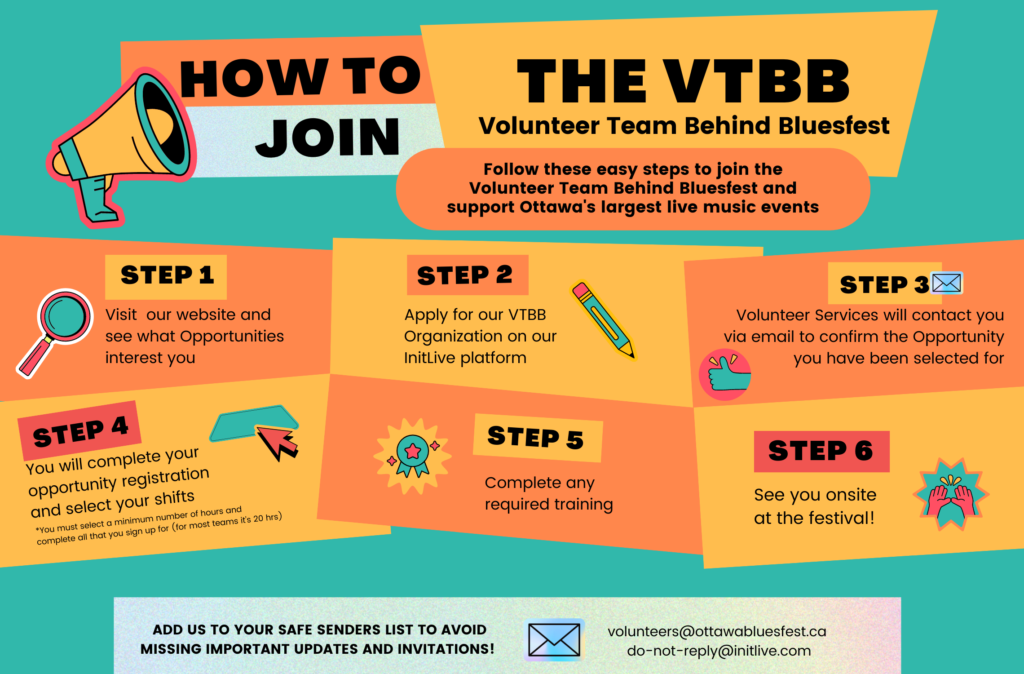 Keep an eye open for privately-recruited teams who are looking for new volunteers!